Dienstag, 13. August 2019

- 20:00
SJT Moonlight Film Screening

at SYNNIKA, Niddastraße 57, 60594 Frankfurt am Main


Fairyland yet to dream: archeological site of Guangzhou Children's Park (2019)
by Xin Wei
This short video is inspired by the Guangzhou Children's Park that was demolished in 2001 due to the excavation of the ruin of Nanyue Kingdom Palace. Wei used it as a narrative framework, linking it to the discussion on how homogenized methods of production compose contemporary happiness.
Xin Wei (born 1992 in Guangzhou) currently lives and works in Guangzhou and Shanghai. He graduated from the School of the Art Institute of Chicago. He creates research-based narrations using mixed media, including writing, programing, sculpture, and moving image. His recent research is primarily concerning with the production logistics behind everyday objects that carry messages of social class and exist within the society of spectacle. He purchases small projects from online retailers and commissions factories around China to witness their work process. With these actions, he attempts to create a re-narration of the production-consumption-production circle.

Burning (2019)
by Ou Feihong
A young beautiful mother is taking care of her children while sorting out pigwash in the suburb of Guangzhou. She said, there was no other way for us. The overall environment has tightened and deviated to the right since the end of 2017. Looking around and seeing all evil, incapable as I am, can only go to the ruins to paint and set them on fire. Cast: He Quan, Xie Shaoya, Liang Manyong
Ou Feihong is a Freelancer, currently working and living in Guangzhou, China.


Those Squares (2019)
by Lu Xinyang
"Will you still experience nostalgia when the world starts to forget everything? Will you believe in the power of daydreaming? Will there be an explanation to everything that exists or has disappeared? Will you still remember those everyday feelings? This video documents the changes and memories that take place by the roads - just a small corner of a big city."
Lu Xinyang is an illustrator but now makes videos for documentation. She is a video game lover, an ordinary and friendly person, daydreaming in her conservative daily life.


Occupy Qing Xi Park (2017)
by Zimu Zhang
"I returned to the small town Qing Xi where I grew up and documented how migrant workers were utilizing the public space, particularly the town park in their leisure time. They performed a certain type of occupation of the park (time, space, mind…). Together with participatory filming from the workers and my own reminiscence, the video serves as an affective archive of the world factory coming to an end."
Zimu Zhang is a moving image practitioner and researcher. She is currently conducting her PhD research at City University of Hong Kong. Her research focuses on the conjunction of moving image with new materiality and the society of control. She is also active in film curating, alternative space building and socially engaged art practices. She is the co-founder of the Moonshine Screening Project, one of the proprietors of the co-organized space Soeng Joeng Toi in Guangzhou.

《浮园遗梦:广州儿童公园遗址》, 07'04 (2019)
简介
这个短片是关于2001年因南越王宫遗址的挖掘而被拆除的广州市儿童乐园。艺术家以此作为框架,去链接当下的世俗间的快乐是以何种同质化的生产方式去达到的。

辛未:
1992年生在广州,本科毕业于芝加哥艺术学院,现生活和工作在上海广州两地;他的媒介囊括写作,编程,雕塑,影像等多种混合形式,以完成他相关研究的复合叙事。辛未近期的研究主题主要关注景观社会之中具备阶级特征的日常物品生产逻辑。他最近经常就通过网络购买各类小商品和对全国各地工厂下各类订单以推进工作进度,并在其中展开生产-消费-生产这一轮回的再叙述。


《燃烧》,10'07'' (2019)

简介:一个年轻美貌的妈妈在郊野之地一边带养小孩一边分类猪食,她说,我们都是没有了办法。

2017年底大环境极速收紧转右,转项顾盼,恶象环环,人生无能,唯剩入废墟画画放火。

出演:何泉、谢少亚、梁曼勇

欧飞鸿:
自由职业, 目前工作生活于中国广州
(ins:oufeihong)
《广场的角落》, 21'08'' (2019)
在这个时代,好像一切都必须要是新的,旧的东西很快就会被抛弃,什么痕迹也不会留下。一切也好像必须是快乐的,不快乐的东西会被轻易遗忘,否则痛苦不会有尽头。习以为常到不值得怀念的东西,有一天会突然随着看不到的规则或者纠纷人间蒸发。"我曾纪录的这个大城市某处角落的景象,甚至在我纪录它的时候,它就不应该在那里。"
卢心洋
她是一个有一定纪录片工作经历的插画师,现在开始尝试独立制作纪录短片。她喜欢电子游戏,是个普通而友善的人, 总是在局促的日常生活中做白日梦。

《占领清溪公园》, 07'42'' (2017)
我回到我所成长的东莞小镇清溪,通过个人纪录及参与式拍摄,考察外来务工人员如何在节假日期间对所在的打工城镇公共场所,即位于清溪镇中心的清溪公园进行利用以及某种程度上的占领(时间,空间,心理等)。串联起来的影像素材和我对自身成长的回忆一起成为这一世界工厂尾声时期的情态档案。

张子木:
动态影像实践者和研究者,目前在香港城市大学进行博士研究,专注于动态影像和新物质性、控制社会的结合地带。她也活跃于电影策划,替代性空间建设和社会参与性艺术。她参与运行的"月光放映计划",是广州共治空间"上阳台"的业主之一。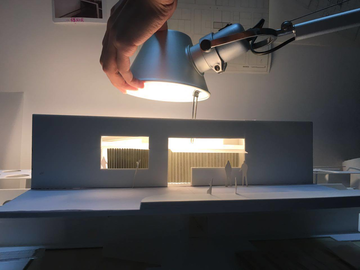 Gastgeber: Realism Working Group